MOOHA
5kg semi automatic powder auger filler/powder dispenser/Powder Bag Filling Machine
5kg semi automatic powder auger filler/powder dispenser/Powder Bag Filling Machine

semi automatic basic model,can fill into bag or bottle manually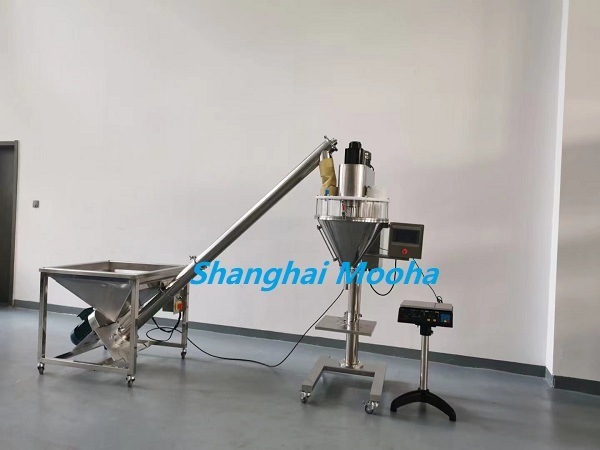 semi automatic auger filler with bag clamp,suitable for bag filling ,don't need to hold bag by hand.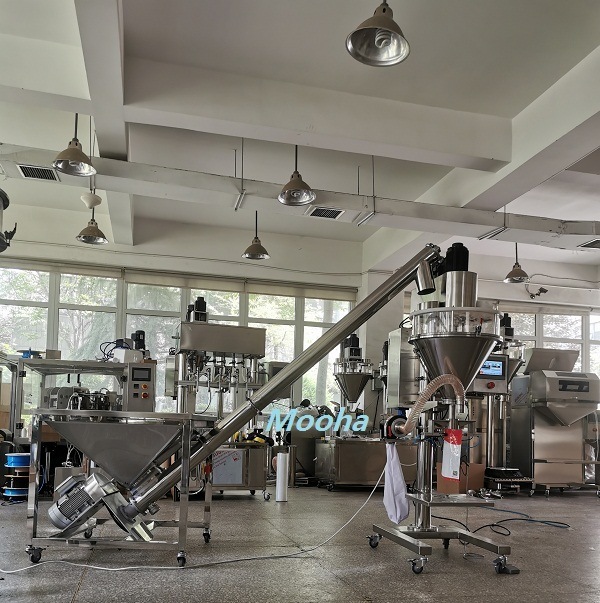 Features
1.powder/flour bag filling machine Material is stainless steel 304(touch food parts), meet GMP standard
2.Servo control auger,much more stable and accuracy -Step motor can be economical customized
3.PLC+ Touch screen control, English version interface
4.Electric scale or load cell connect with touch screen for weight feedback, machine can be used by weight or by volume according the user need
5.Same material same screw ,once 1 spec parameter item preset , just change the target weight on work page then inner item like the fast filling weight , slow filling weight and mini weight value will be change automatically
6.Changing the auger attachment, it fits for lots of material ranging from fine-powder to granule.
7.Top Hopper equipped with level sensor to control the feeding machine work automatically
8.Foot Pedal control filling
9.50L Hopper can be half open and it more easy for screw change or inner wall cleaning
10.Stand pole of filler is in round shape. All parts like the electric cabinet ,touch screen box ,bag clamper or scale frame etc fixed on it easily by metal clamper .
11.Material entrance and dust exit on both side of auger filler .it can be changeable so feeder can be placed from different side according user workshop situation.
12.Insider mixing blade can be adjustable by bolts to match different size screw to assure the accuracy when packing

this series auger filling machine suit for powder and small granular products filling into pre-made containers,bags ,cans or bottles, widely used in the talc powder ,spice ,coffee powder ,wheat flour , starch powder , agriculture pesticide ,dyestuff and so on.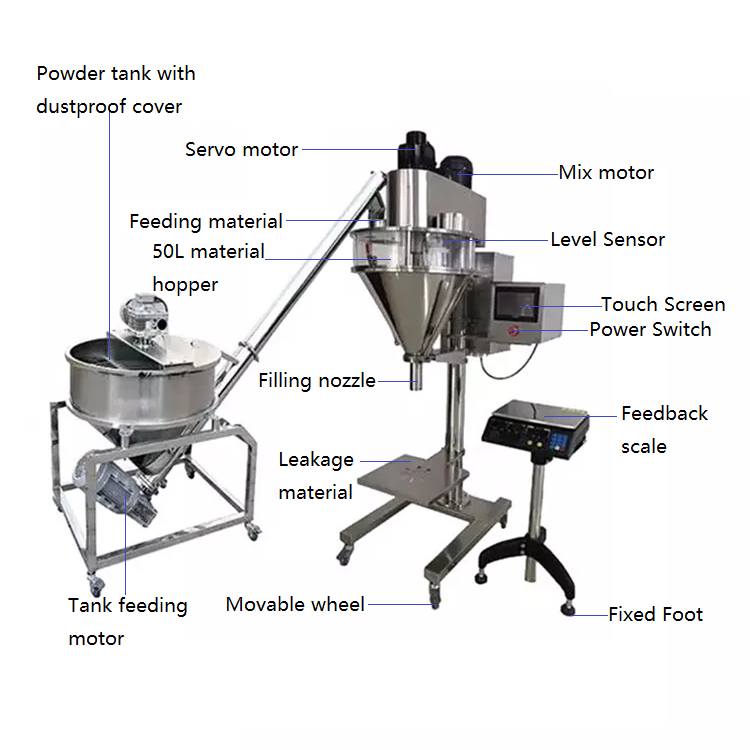 parameter for 5kg semi automatic powder auger filler/powder dispenser/Powder Bag Filling Machine



Model




MH-01P 2~5000g model



Filling speed
1200~3500 bags/hour
Precision
±0.5%
Power supply
220V/380V 50~60Hz 1.5kw
Machine size
710*810*1900 mm
Machine weight
180kg
Hopper capacity
50 liters
Details of auger filler

connect with powder ribbon blender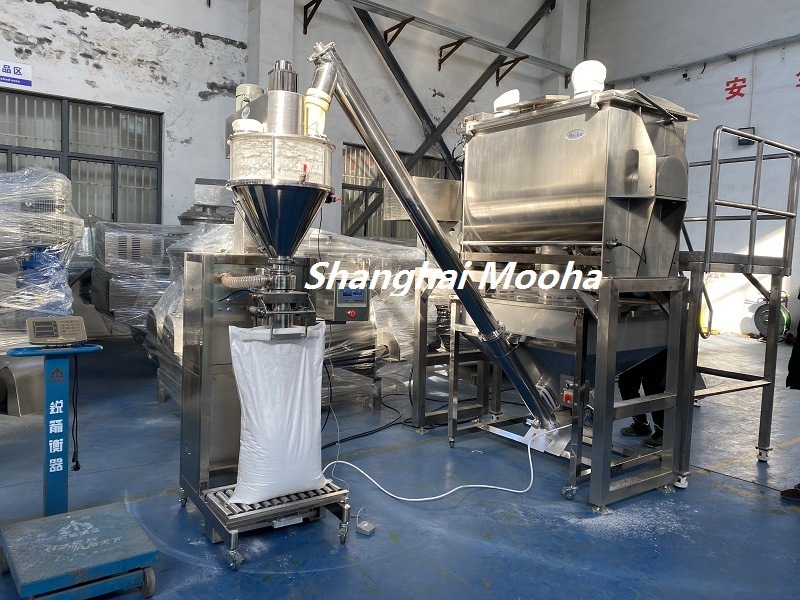 ifferent model auger filler/powder dispenser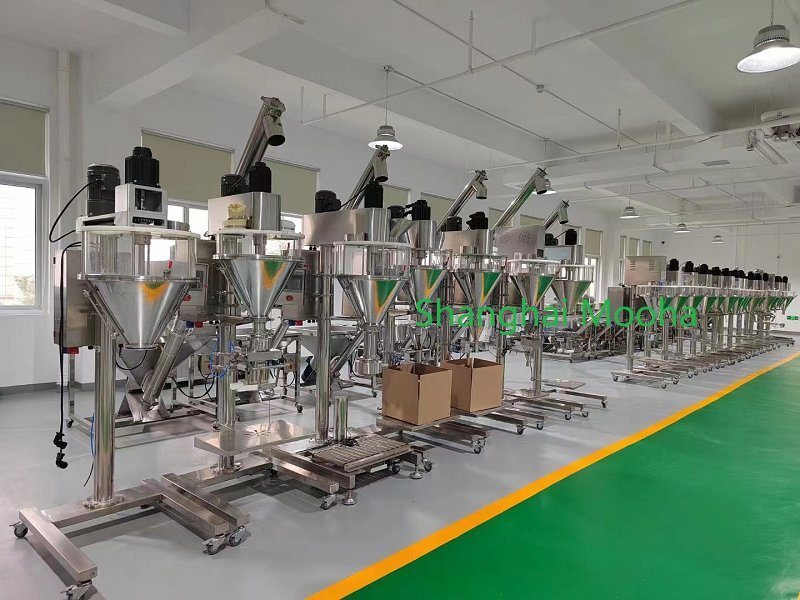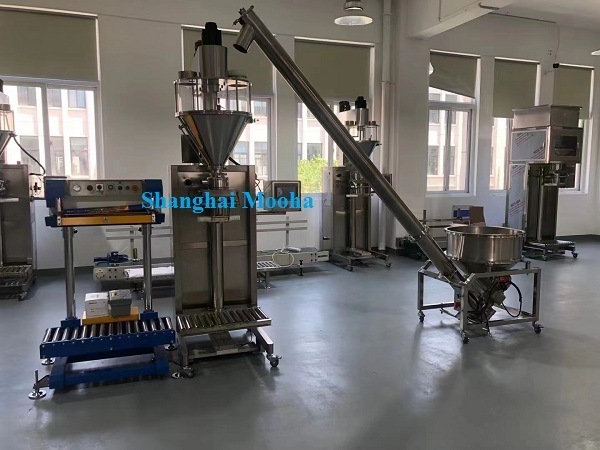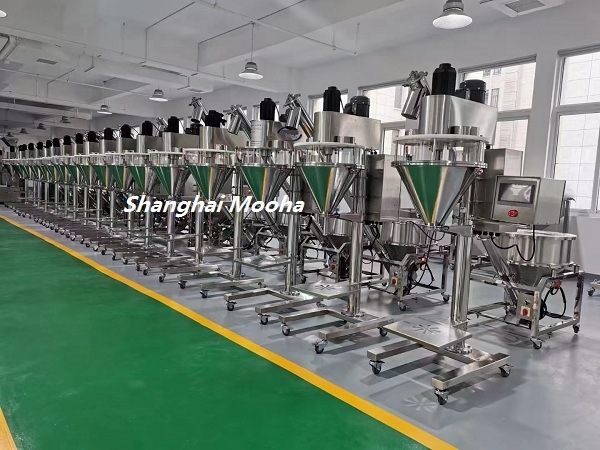 High Accuracy:

Competitive Prices,High Efficiency,Multifunctional,High Productivity,High Quality