MOOHA
500g~25kg Liquid Bottling Machine Water Oil Honey Bottle Filling Machine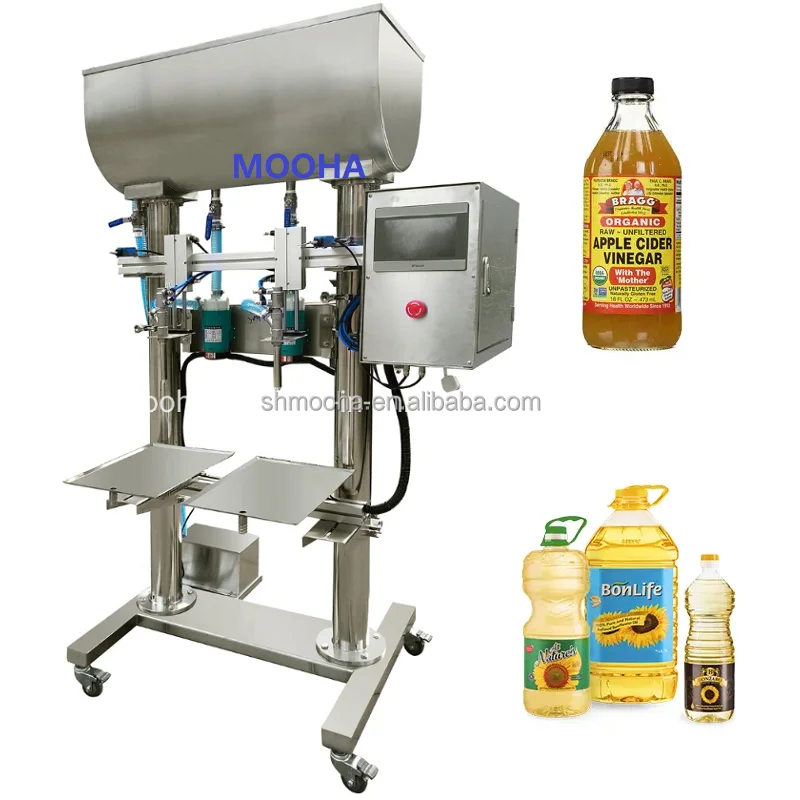 Features
This machine uses weghing metering real-time monitoring of filling quantitity while filling and feedback to the controller , the controller according to the setting data output fast and slow filling control signals ,then realize the rapid and accurate filling for larger paking weight .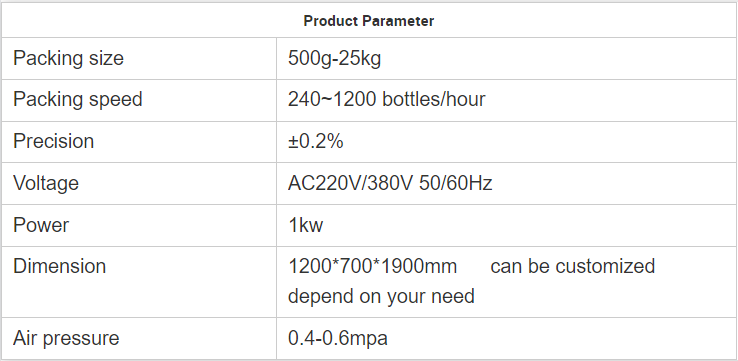 working process
put the bottle on the weighing platform--lift cylinder work,filling head descend to bottle--pressurized water pump open ,fast filling start--reach to fast add weight--pressurized water pump shut down,slow filling start--reach to slow add weight--filling end,lifting cylinder raising.
characteristic
1,PLC and digital panel,easy operation.
2,fast and slow filling ,prevent overflow
3,pressurized pump ,also suitable for the viscous liquid
4,304 stainless steel,can meet the requirements of food and medicine