MOOHA
500g~50kg Fertilizer Powder Bag Filling Machine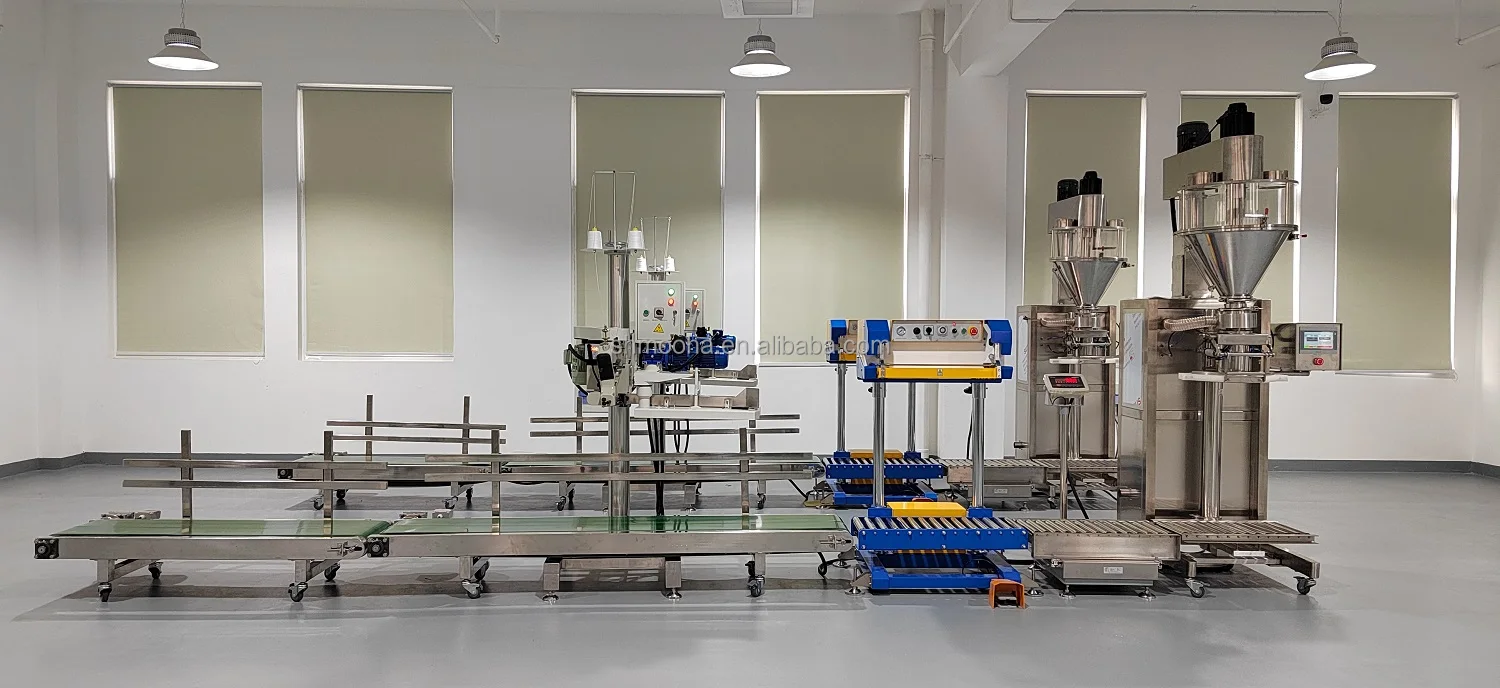 semi automatic 10 kg 15 kg 20 kg 25 kg bag powder flour starch weighing filling machine with bag clamp.this high accuracy flour powder bag auger weighing filling machine is suitable for huge packing weight,can pack good fluidity or uniform proportion powder or small granular,such as milk,protein ,sugar ,salt,collagen,starch,flour ,coffee and so on.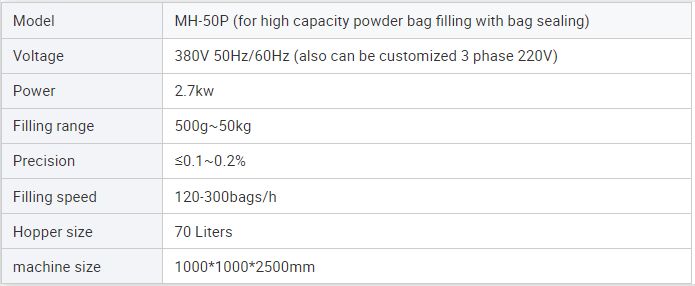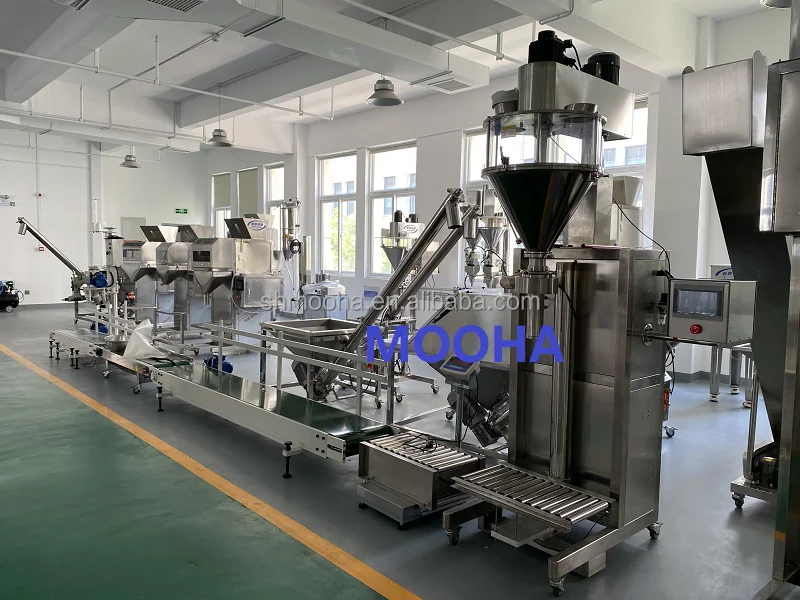 1. Closed filling, no dust flying.
2. Servo motor drives screw filling, easy to operate and debug.
3. Fast, medium and slow three-stage feeding, electronic scale weighing measurement, fast and accurate.
4. Different leak proof devices can be added according to different materials.
5. PLC control, Chinese and English touch screen operation.
6. The hopper can be opened for convenient cleaning and maintenance.