MOOHA
500g~50kg semi automatic Grain fertilizer beans rice Granule filling bagging Machine With Bag Sewing Machine
500g~50kg Grain fertilizer beans rice Granule Filling bagging Machine With Bag Sewing Machine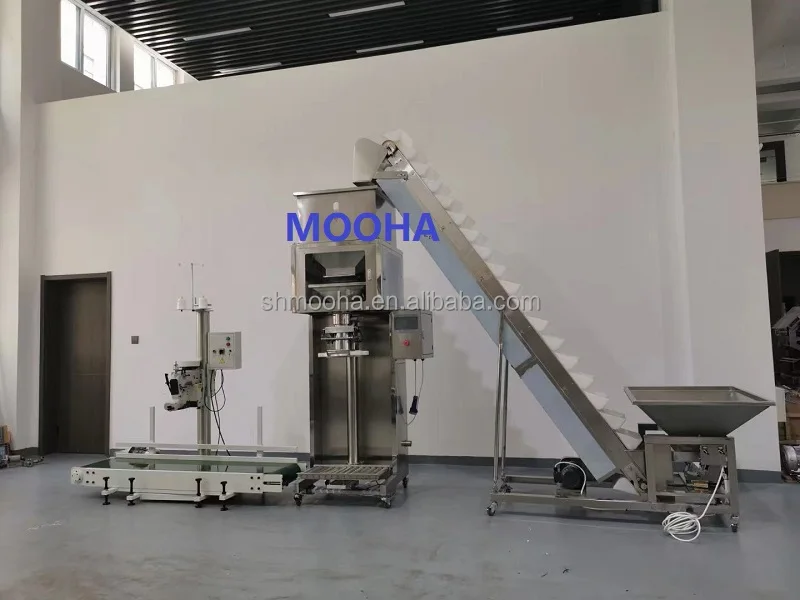 Features
1. Electronic scale direct measurement,loading is more accurate.
2. Microcomputer control.using more reliable.
3. Dual vibration feeder,more efficient.
4. Weighing machine and feeder 304 stainless steel .
5. Manual bagging,photoelectric sensors.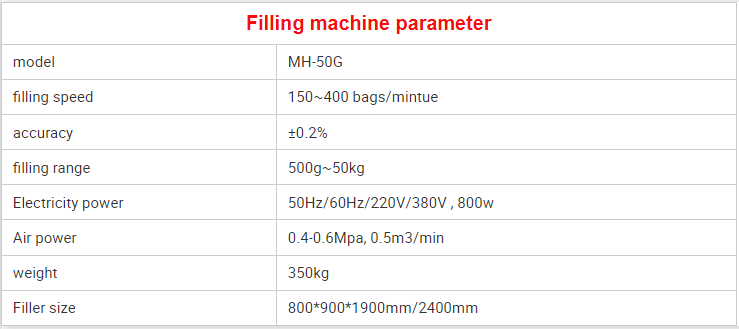 Usage
1. Pesticides,fertilizers,veterinary granule , animalfeed, premix, additives, detergents, salt, MSG, sugar, seeds,rice and other
grains, powdered materials packing.
2. On the spiral,rotary cutting methods and other materials not suited to the quantitative packaging.