5g Honey Stick Bag Packing Machine For Sale
Views: 0 Author: Site Editor Publish Time: 2023-03-28 Origin: Site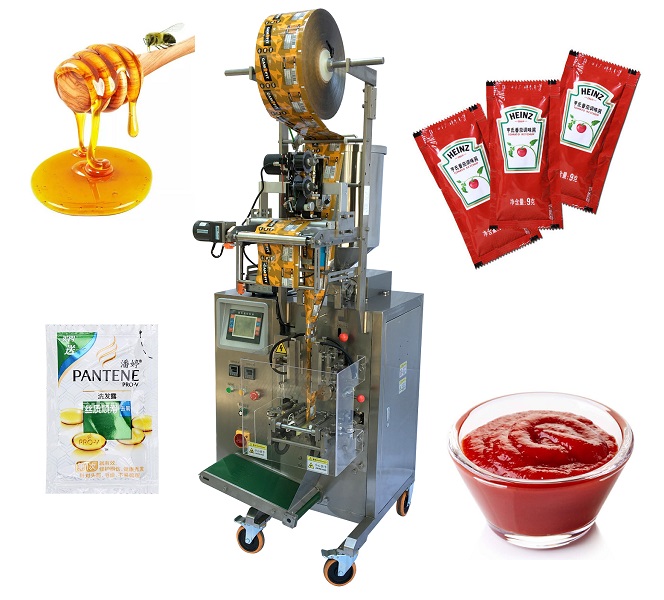 5g Honey Stick Bag Packing Machine For Sale, and this is a kind of sauce sachet bag packaging machinery for factory production line use.
the packing speed of sauce packing machine is 30~60 bags/min, and the package style could be back-sealing, 3/4 side sealing, triangle sealing and other customized style.

also, it can be used for food, shampoo, medical, chemical, fertilizer and other daily life products.
for sauce packing, this is our regular model, and we also can supply bigger model for 5kg stuffing feeding and packing.
as a 10-year experience packaging machinery manufacturer, we also can supply granule/powder filling machine with different model, granule/powder bag packing machine with different model, liquid and sauce packing machine for bagging and canning.