MOOHA
5kg Salad Jam Pouch Bag Packing Machine Multifunctional Cream Sauce Bag Packaging Machine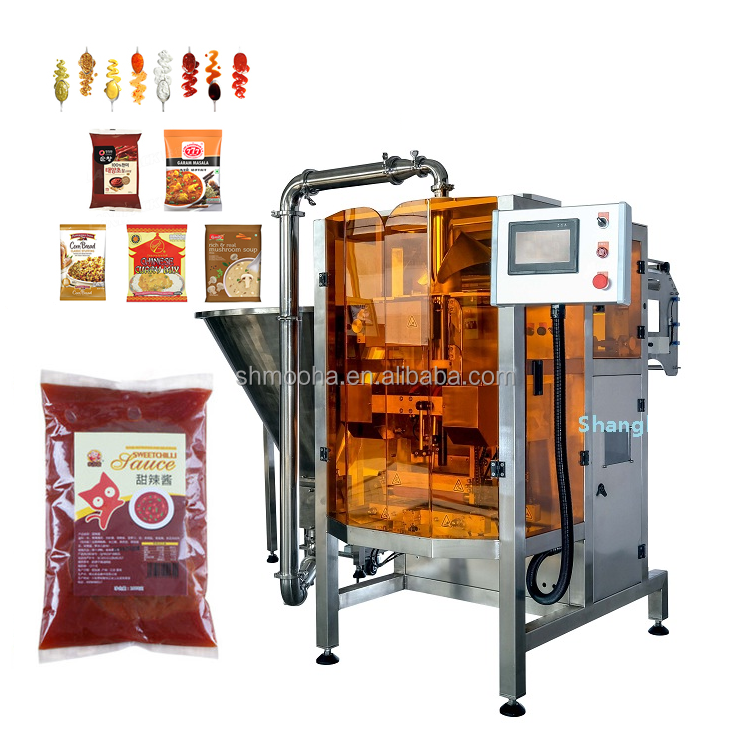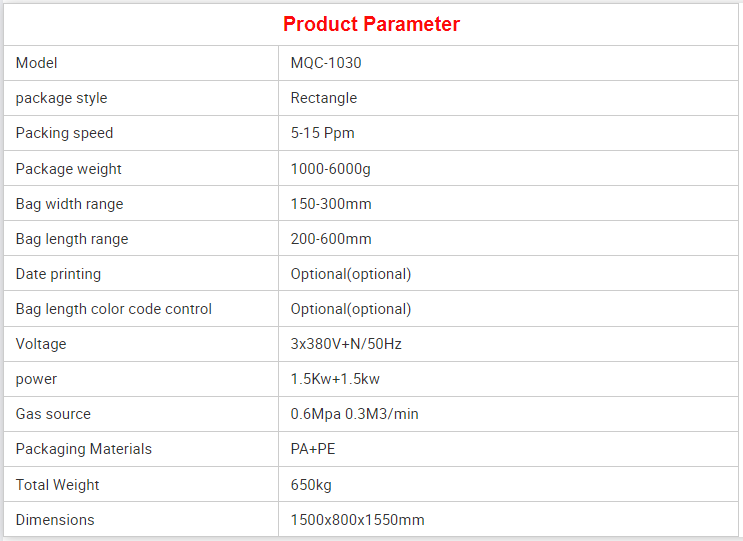 Product main performance and characteristics:
1. Suitable for automatic metering and packaging of all kind of liquid and viscous materials. For example: stuffings, sauces, pastes, colloids, grease, etc.
2. Using high-reliability electrical and pneumatic components to ensure long-term reliable use .
3. The horizontal seal and the cutter are at the same working position to improve packaging efficiency.
4. Using squeeze exhaust method, airless packaging can be realized without a vacuum pump, which is especially suitable for packaging viscous materials.
5. The touch screen operation interface is easy to use, simple and user-friendly.
6. Self-inspection design, proactively prompt when maintenance or maintenance is needed.
7. The materials can be packaged at high temperature to avoid secondary pollution, improve work efficiency and reduce production costs.
8. It can be combined with various filling systems such as rotor pumps, plunger pumps, sine pumps, gear pumps, and screw pumps to suit various product packaging.