80ml Yogurt Cup Filling Sealing Machine
Views: 1 Author: Site Editor Publish Time: 2023-08-08 Origin: Site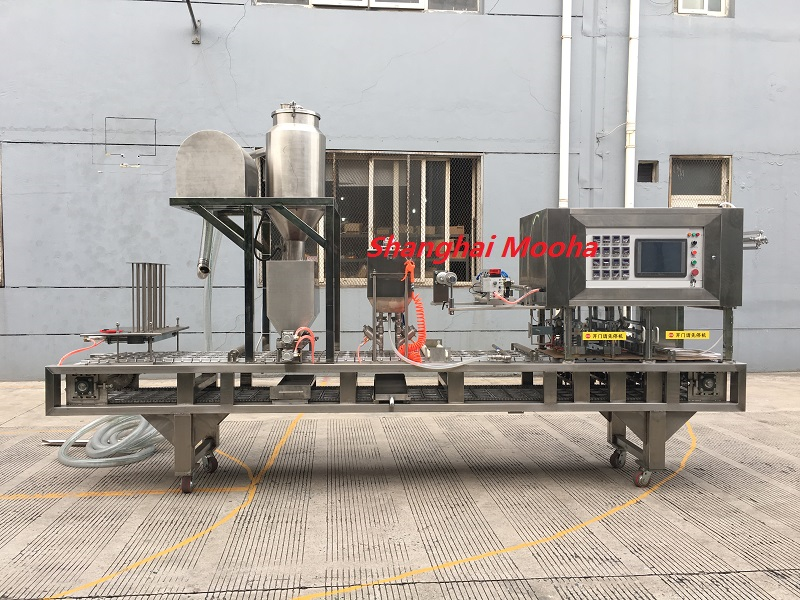 80ml Yogurt Cup Filling Sealing Machine is a kind of full automatic horizontal cup packing machine, and it can be customized according to user's needs, for granule / paste / powder / liquid material production line.
the packing speed for 6 units/time model is 3600 cups/hour, for high productivity and high efficiency use.
as a 11-year experience packing machine manufacturer in Shanghai, we also can supply powder filling machine, granule filling machine, liquid filling machine, granule/powder packing machine, liquid/sauce packing machine and horizontal plastic film overwrapping machine.