MOOHA
Automatic Vertical Powder Packing Machine High Capacity 5kg Flour Powder Pouch Bag Packer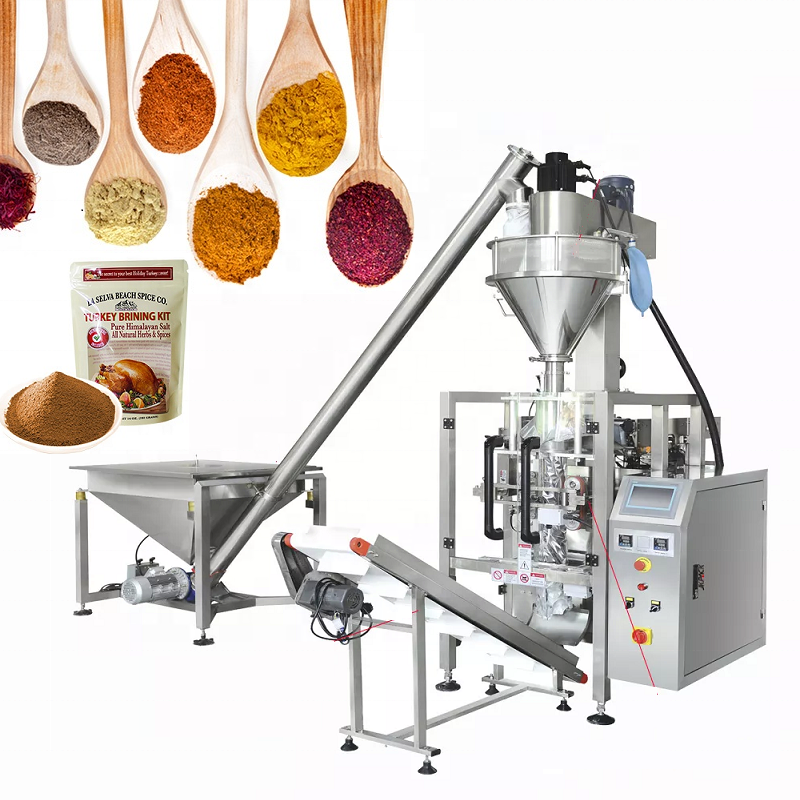 Main characteristic:
1.Use screw machine to complete measuring, filling and nitrogen charging, suitable for fluid powder materials or those hard to flow.
2.Use servo system with the merits of high precision. Stable performance and so on.
3.Use PLC paper system and automatic rectify equipment at seal, super touch screen structure control center; maximize the whole machine's control precision, reliability and intelligent level.
4.Stainless steel chute easy for cleaning.
5.Equipped with safety protection, conform to film's safety management requires.
6.This machines completes the whole packing procedure of measuring, loading materials, bagging, date printing,
charging(exhausting) and products transporting automatically as well as counting.
7.Have error indicating system, helping to handle the trouble immediately.
8.Make block bags and hanging bags according to customers' different requires.


Suitable packing materials:
OPP/PE,PET/VM,PET/PE,OPP/CPP and compound heat sealing materians.