Butter cream Pouch bag packing machinery
Views: 0 Author: Site Editor Publish Time: 2022-08-08 Origin: Site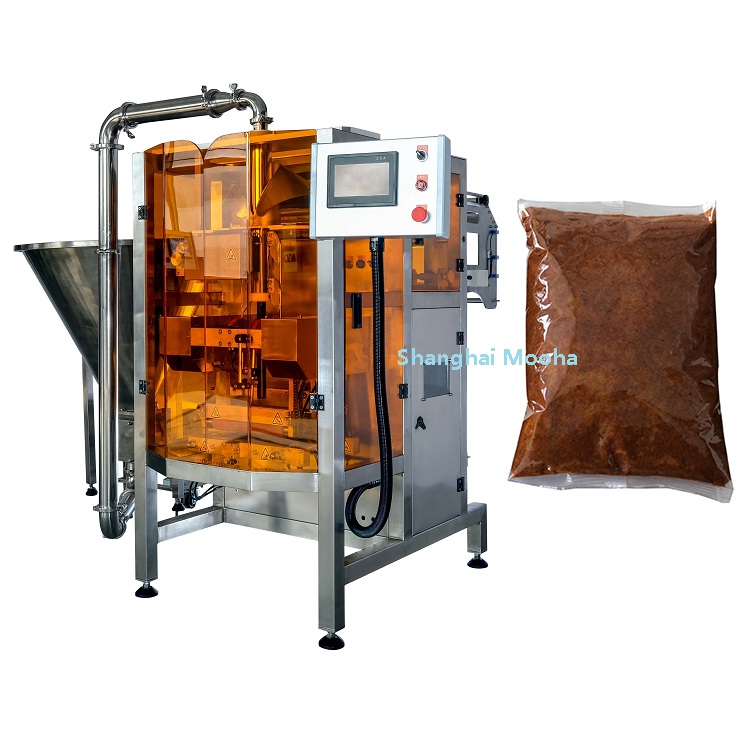 Butter cream Pouch bag packing machinery for food snack factory with production line set use.
full line set including food material making, transport by conveyer belt or by hand, ad then, will be our packing machine part, there is a food tank for food material, and then, feeding by conveyor, bag filling and sealing, at last, the package of food will be done.
about the packing speed, it depends on the mobility of food and volume, more detialed information and video, feel free to contact our sales at any time.