Chocolate jam sauce bag packing machine
Views: 0 Author: Site Editor Publish Time: 2022-10-25 Origin: Site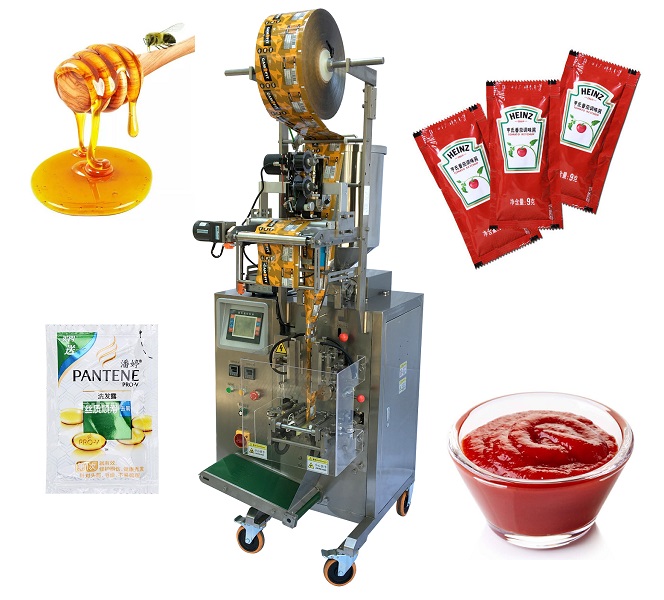 Chocolate jam sauce bag packing machine for 5g~1kg sauce bag packing.
the packing range can be adjusted according to different needs.
and the packing speed is about 35~60bags/min.
this kind of sauce packing machine is multifunctional for factory production line use.
and our packing machinery factory also can supply powder packing / granule packing machine and liquid packing machine for different products.