Croissant Puff Cream Stuffing Filling Machine for Bakery
Views: 0 Author: Site Editor Publish Time: 2022-11-16 Origin: Site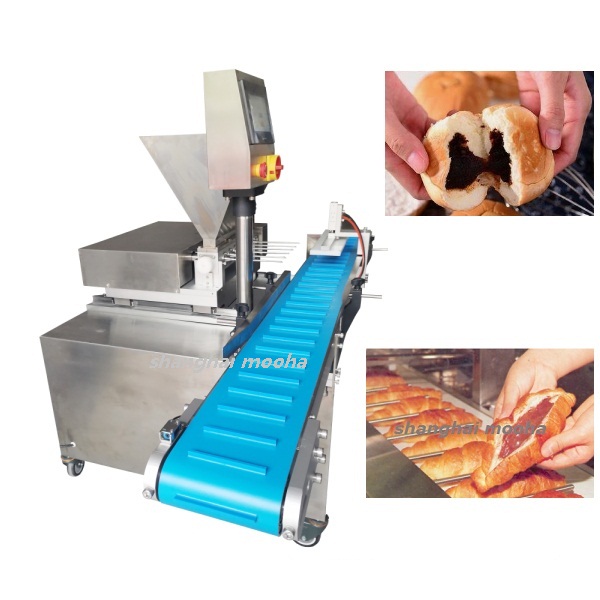 Croissant Puff Cream Stuffing Filling Machine for Bakery.
12 units injector can work together for sauce bread filling, high productivity and efficiency.
the conveyor for different size bread can be customized, and the quantity of stuffing can be adjusted through computer panel.
this is fulling automatic model for bread filling, we also have more semi automatic models with different functions.