Detailed about blueberry jam sachet packing machine
Views: 1 Author: Site Editor Publish Time: 2022-05-07 Origin: Site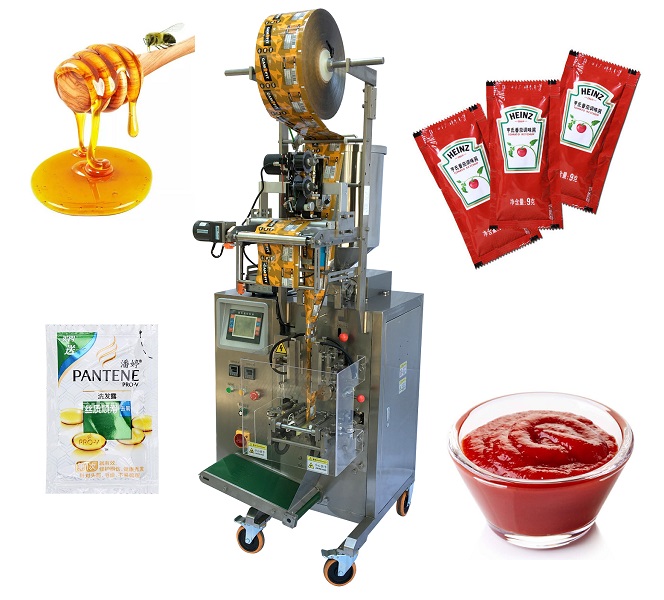 Shanghai mooha, a 9-year experience in importing & exporting, is a packing machinery manufacturer in China, has a professional team for packing machines producton & guarantee after-sale.
sauce sachet packing machine, our hot sale packing machine,can pack more kinds of food,like blueberry jam / chocolate jam / ketchup / tomato sauce / salad / milk shake / fruit jam / stuffing sauce.
more details about packing machine for granule / powder / semi fluid / liquid,welcome to contact us directly.