Detailed about chili sauce sachet packing machine
Views: 0 Author: Site Editor Publish Time: 2022-04-24 Origin: Site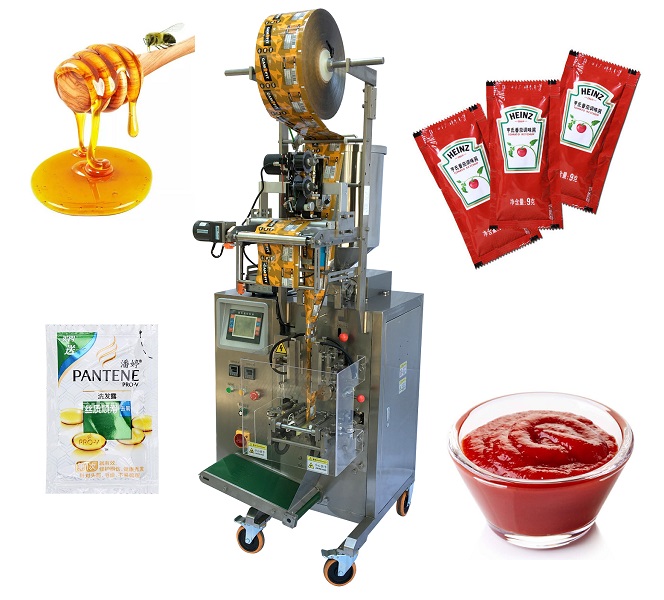 Sauce packing machine for sachet honey / chili sauce / fruit salad / chocolate jam / bread stuffing / milk sauce & more food snack semi fluid.
Shanghai mooha can supply a complete packing line set for you, including feeding tank & conveyor,food material sachet / pouch packing part, conveyor for package,stick labeling at last.
sauce packing machine, granule packing machine & powder packing machine,you could choice the right machine according to your needs.