Detailed about tomato sauce sachet packing machine
Views: 0 Author: Site Editor Publish Time: 2022-05-11 Origin: Site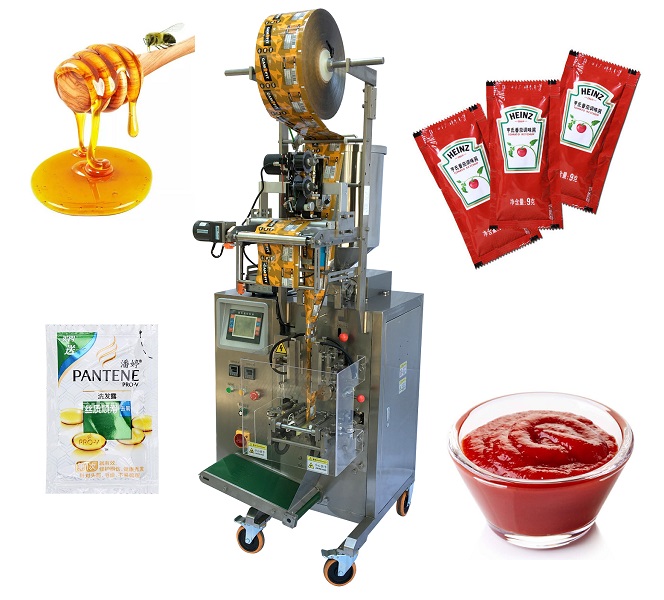 Tomato sauce package packing machine for different sauce products,like chocolate jam / ketchup / milk salad / pastry bread stuffing & kinds of semi-fluid snack.
at the same time, our sauce packing machine can be adjusted for different package size & different package style customization accepted.
Shanghai mooha also can supply powder packing machine & granule packing machine for bag & bottle. more details about packing, welcome to contact our sales at any time.