Details about vertical powder packing machine
Views: 0 Author: Site Editor Publish Time: 2022-03-07 Origin: Site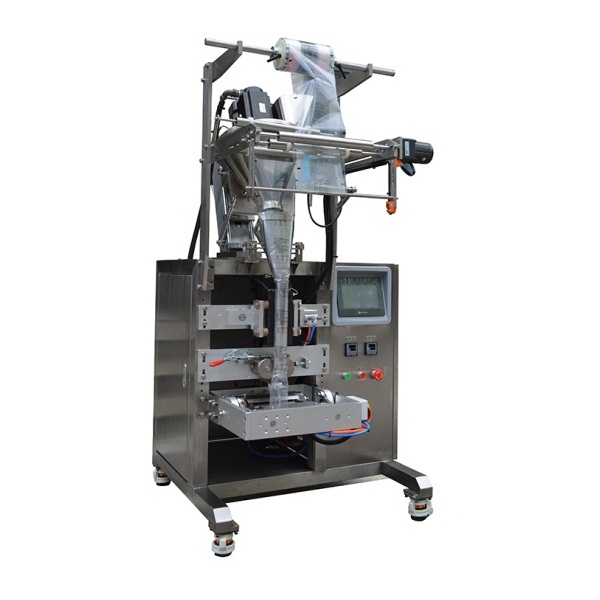 Shanghai mooha is a 9-year experience in packing machine manufacturer in China, can supply different production lines according to your needs, for powder,granule,liquid,sauce & so on.
this machine is vertical powder packing machine for diet.
Descriptive Abstract
This machine completes the whole packing procedure of measuring, loading materials, bagging, date printing, charging(eshausting) and products transporting automatically as well as counting. It can be used in powder and granular material. like milk powder, Albumen powder, solid drink, white sugar, dextrose, coffee powder, and so on.
Main Features
◆Friction drive film transport belts.
◆Belt driving by the servo motor enables resistant, uniform, well- propartioned seals and give great operating flexibility.
◆The models suitable for the powder packing, it prevent excess cut off during sealing and limit the occurrence of sealing damage, contributing to a more appealing finish.
◆Use PLC servo system and pneumatic control system and super touch screen to form the drive control center; maximize the whole machine's control precision, reliability and intelligentized level.
◆Touch screen can store the technical parameters of various kinds of products, no need to reset while products changing.
◆Extremely simple and easy to learn programming software.
◆Horizontal jaw obstructiondetection, incorporating instantaneous Machine stoppage.
◆ Fully interlock grarding system, film reel runout device. Full synchronisation for printers, labellers and feed systems. Apply CE requirement.