Food Snack Medicine Bottle Unscrambling Machine
Views: 1 Author: Site Editor Publish Time: 2022-11-21 Origin: Site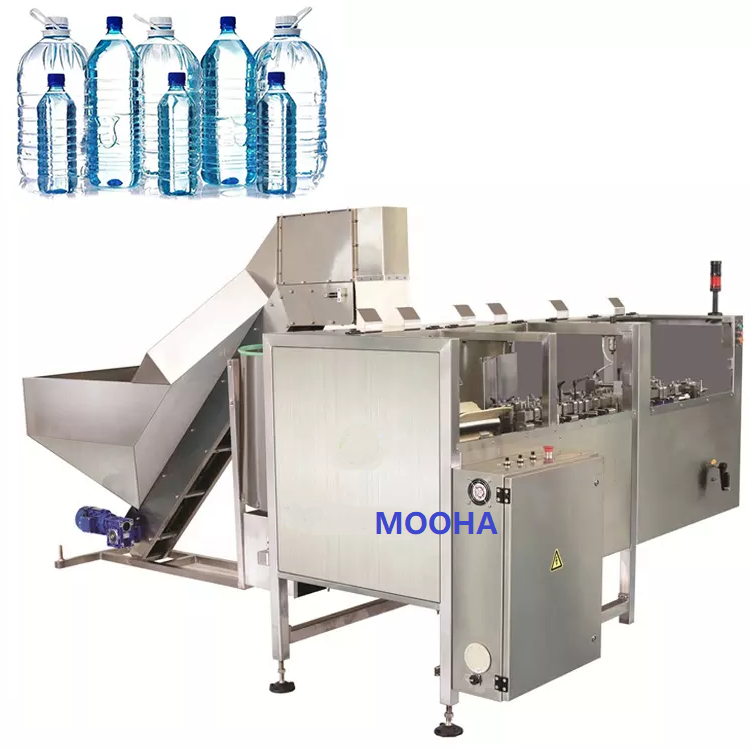 Food Snack Medicine Bottle Unscrambling Machine is a part of a full line for factory production.
before food snack / medicine / chemical granule & powder bottle filling, we could use hanging bottle conveying duct to prevent the overturning of the bottle in the transportation time. Remove body with broken bottles. Equipped with card bottle detector, the card automatically shut down bottles and alarm. With no bottle detector, used for a hoist to issue a signal to hoist will automatically add the bottle. Bottle conveying air paths and is equipped with photoelectric switches, for controlling the start-stop Unscrambler.
and the speed of this part can reach 200 bottles/min, also, it can be adjusted according to users' needs.