Jelly Glue Stick Packaging Machine From Shanghai Mooha
Views: 1 Author: Site Editor Publish Time: 2022-07-27 Origin: Site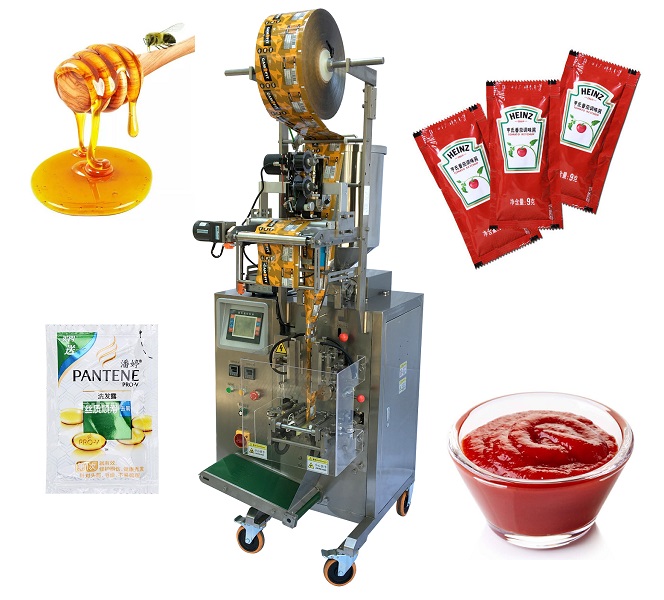 Jelly Glue Stick Packaging Machine From Shanghai Mooha, and this kind of packing machine is used for semi-fluid sauce material filling and bag sealing, like some snack food industry, agriculture, chemical medicine and more daily life products.
about the packing speed, depends on the packing material and package size, for users' packing requirement, our packing machine can be adjusted for different needs.
we also have granule packing machine for bag or bottle, powder packing machine for bag or bottle, more packing question about our machine, welcome to contact our sales for more pictures and videos.