Ketchup Sauce Sachet Bag Packing Machine
Views: 0 Author: Site Editor Publish Time: 2022-12-22 Origin: Site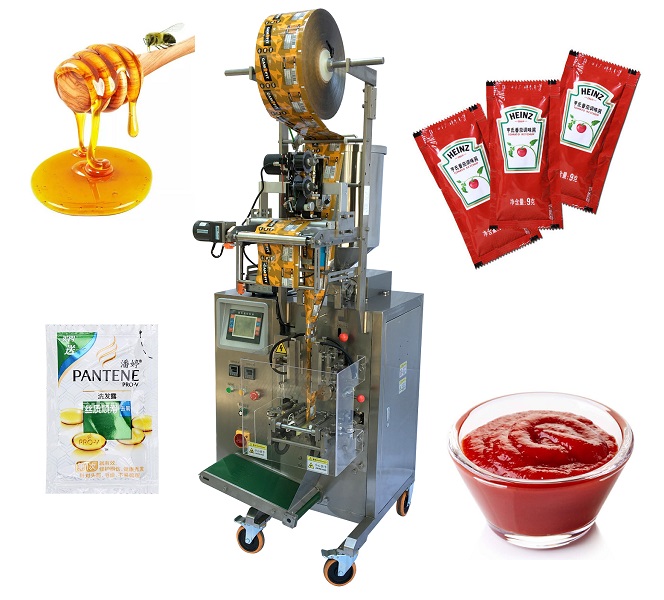 Ketchup Sauce Sachet Bag Packing Machine is a kind of sacue packaging machine for small bag.
the food touching part is made of SUS304, food grade material is more safer and cleaner.
the hopper tank with stirring for sauce paste mixing,and parameter setting by computer panel.
kinds of semi fluid can be fill and bag sealing, easy to operate and multifunctional.