MOOHA
MHAGX200 Penicillin Bottle Filling Capping Machine 1~50ml Liquid Bottling Packing Machine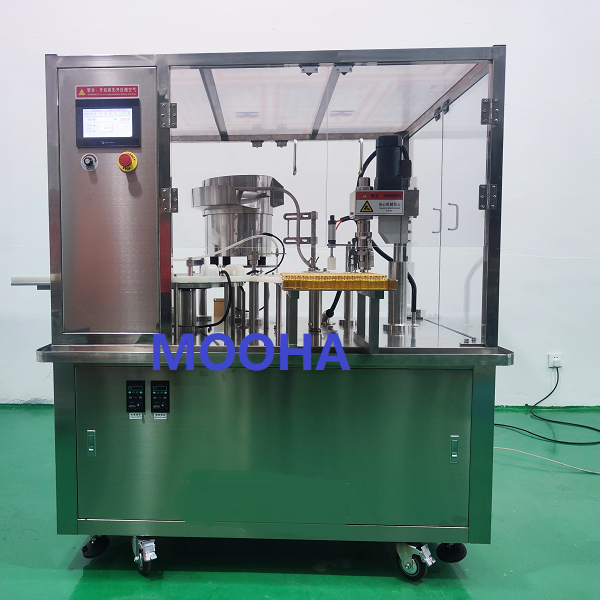 Application
MHAGX200 penicillin bottle filling capping machine is suitable for a variety of small doses of liquid filling & capping such as oil, injection. Widely used in food, chemical industries and scientific research. Single machine can produce, but also with washing machine, dryer and other equipment linked production line. Full compliance with the GMP requirements. The machine according to customer requirements to upgrade the electrical configuration.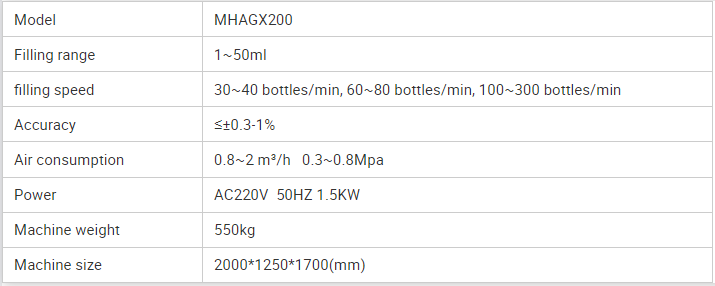 Main Characteristic
1, PLC control, touch screen operation, simple and convenient.
2, Frequency control, production speed can be adjusted.
3, High precision CAM divider provides accurate positioning.
4, Filling and capping in one machine.
5, Using SUS304 & SUS316, meet the GMP requirement.