Mouth Wash Liquid Bottling Machine
Views: 0 Author: Site Editor Publish Time: 2023-07-26 Origin: Site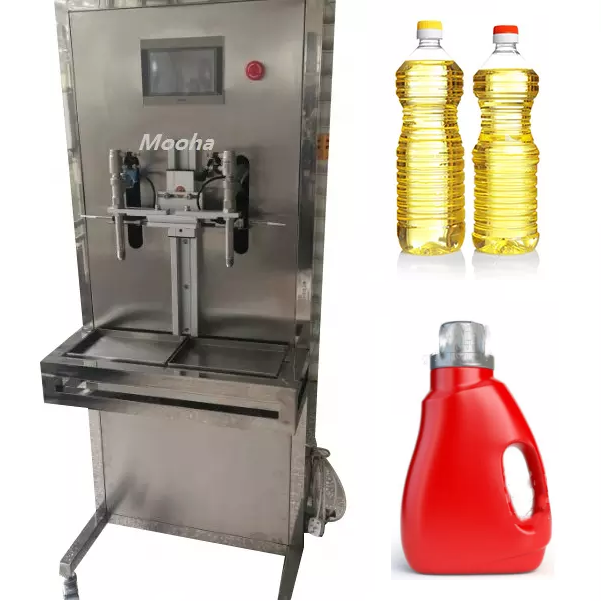 Mouth Wash Liquid Bottling Machine is a kind of semi automatic double heads liquid filling machine.
the filling range for each filling head is 500g~25kg, and the filling accuracy is about ±0.2%.
this filling machine has 2 models, 2 filling heads model and 3 filling heads model, and it also can add bottle conveyor for faster and high efficiency production line use.
as a 11-year experience packing machine manufacturer in China, we can supply powder filling machine, granule filling machine, liquid filling machine and sauce filling machine, at the same time, for these filling machines, the package could be bottle and bag. also, granule packing machine, powder packing machine, liquid/sauce packing machine on sale, for different package and different speed.