Ported Meat Paste Cooking Liquor Pouch Bag Packaging Machine
Views: 0 Author: Site Editor Publish Time: 2022-08-04 Origin: Site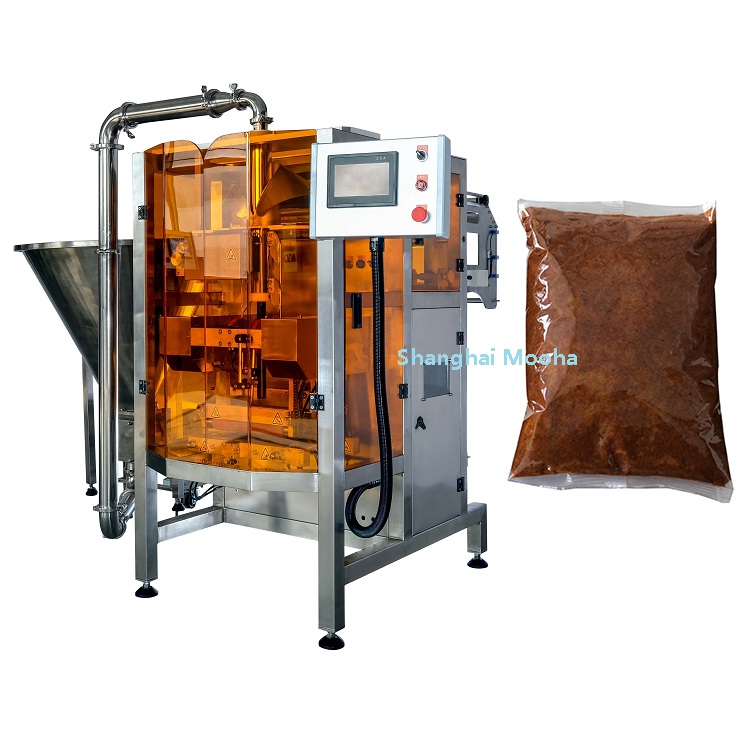 Ported Meat Paste Cooking Liquor Pouch Bag Packaging Machine for food production plant use.
multifunctional for different semi-fluid material pouch bag packing, like bread stuffing / butter cream / milk shake / tomato sauce ketchup / shampoo / lotion and others.
food grade material for packing machine body, is more safer for packing.
we also have granule packing machine and powder packing machine for bag or bottle, feel free to contact our sales for more detailed imformation and video of the packing machine you need.