Sesame Oil Sachet Bag Packing Machine
Views: 0 Author: Site Editor Publish Time: 2022-11-10 Origin: Site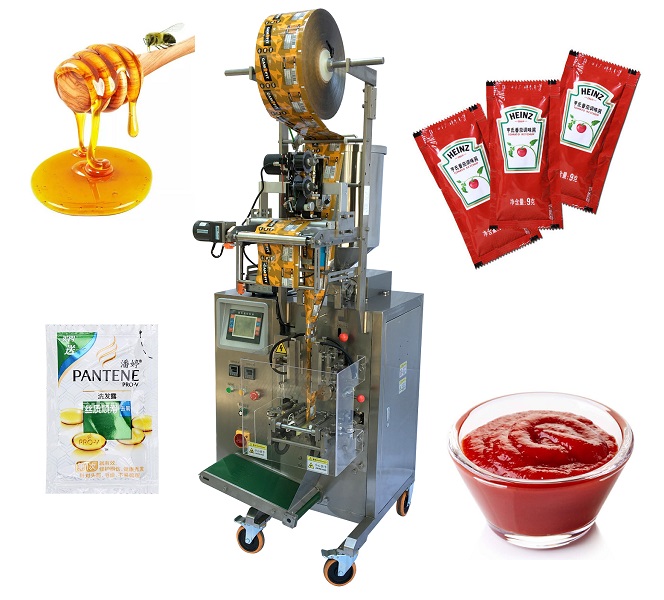 Sesame Oil Sachet Bag Packing Machine for sachet bag 5ml~300ml semi-fluid products production line.
this packing machine can be used for stuffing food packing, daily chemical ( hand washing liquid / shampoo / cleanser essence / washing-up liquid and engine oil ), agriculture ( nutrient solution / esticide and fertilizer).

more kinds of semi-fluid, please contact our sales for more right machine's details.