Skin Care Semi-fluid Sachet Packaging Machine
Views: 0 Author: Site Editor Publish Time: 2022-08-18 Origin: Site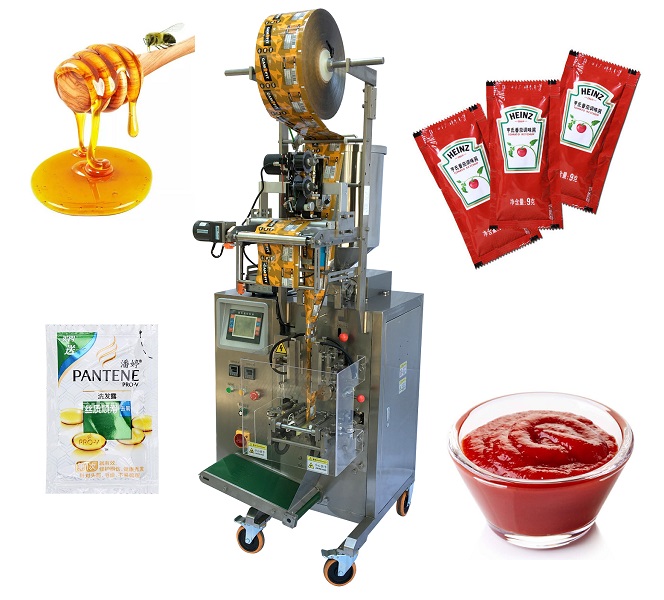 Skin Care Semi-fluid Sachet Packaging Machine for cosmetics industry use.
this is small model for semi-fluid material bag filling and packing, we also have bigger model 5kg stuffing bag packing.
about packing speed of this small bag packing machine, it is about 45~60 bags/min, users can adjust it according to their own packing needs.