Structural understanding of chili oil filling machine
Views: 0 Author: Site Editor Publish Time: 2022-02-14 Origin: Site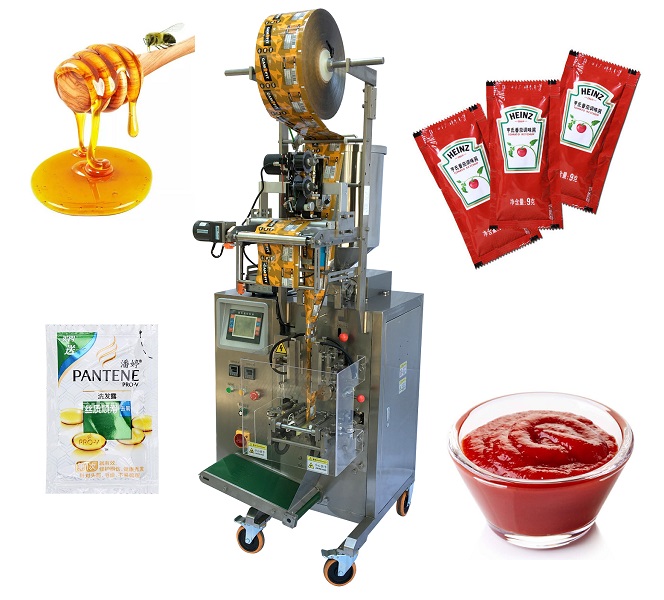 1. This filling machine is a chili oil filling machine from Shanghai mooha, which is suitable for filling various oils, such as lubricating oil and edible oil.
2. The chili oil filling machine is equipped with a touch screen, which can be connected to a variable-frequency speed-regulating conveyor belt, an automatic induction capping machine, and a vacuum anti-drip device.
3. The chili oil filling machine adopts high-strength stainless steel frame, which is easy to disassemble and assemble, easy to clean, and meets the requirements of GMP
4. Human-machine interface, direct setting of filling volume, simple adjustment of filling volume and filling speed, operation and display by touch screen, beautiful appearance;
5. PLC program control, frequency converter speed regulation linear filling;
6. High-precision liquid pump, accurate and reliable quantitative;
7. Double anti-drip with mechanical seal and automatic back suction;
8. High-efficiency filling with double flow rate first and then slow.